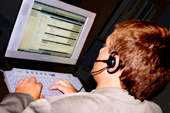 Whether you are trying to upgrade your home computer to something a bit faster, or need a full corporate computer, network, printing, and security solution, AJM Computer Technolgy Group should be your choice. We have the background, skills, and staff to do the job right. To really save you money, we have the experience to train your personnel to be more productive on your own computer systems.
The difference is not just having someone there, but having someone you can trust to get the job done right in the most cost effective manner.
Our service offerings align with the four IT engineering phases: assessment, strategic planning, deployment, and monitoring & support. We also "do it all" by providing complete, professional, yet cost effective IT outsourcing solution. Contact us today & start maximizing your productivity with the latest that technology has to offer.


Assessment
The purpose of the assessment phase is to determine what needs to be done. It involves gathering and analyzing requirements, assessing the current technology and building a consensus on what's important.

This phase is very important, but it can be challenging because: (1) it is tied to business goals, strategies and budgets which are often poorly defined, (2) it involves interviewing users, managers and techies when we haven't gained their trust yet, (3) it establishes priorities, and (4) political and personnel problems are often unearthed that must be dealt with carefully.


Strategic Plan
The Strategic Plan phase transforms "what needs to be done" from the Assessment phase into "how are we going to do it". It is extremely important because it gives you a road map for the future that includes a vision,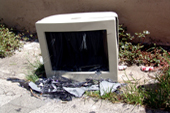 architecture and deployment plan.

Developing a vision involves stretching people's imaginations so they can visualize what their IT will look like in a couple years. Once the vision is established, an architecture is designed that gives the vision tangible form. Then, a deployment plan is developed that shows how the technology will be built by defining projects, priorities, responsibilities, dependencies, milestones and establishing costs.

Deployment
The Deployment phase takes the most time and it is the most expensive. It follows the road map developed in the Strategic Plan phase and results in significant improvements to your IT infrastructure and desktops.

Decades of experience building IT infrastructures have made it clear that it is usually best to begin by building a "pilot". The pilot breaks the most important barriers while intentionally ignoring the details. It gives the users a sneak preview of what the eventual solution will look like. It won't have all the bells and whistles, but the most important functionality will be there.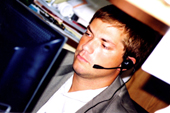 Once the pilot is built, the Strategic Plan will be revised to reflect what was learned. The remainder of the deployment is normally staged so new technology is released in small increments so as not to overwhelm users.

We specialize in Microsoft technologies, including Windows Server 2003, Exchange Server 2003, IIS and Microsoft Office. We also have a great deal of expertise with Linux/Unix, networking, security and disaster recovery, as well as customized software such as SAGA Practice Manager & PeachTree Accounting Software.

Monitor & Support
The Monitor & Support phase insures the smooth operation of your technology over the long term.

We begin by automating the monitoring of key IT components, such as network devices and servers.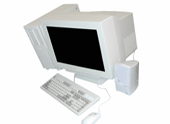 Workstations will also be monitoried. Based on what we learn, preemptive measures are taken to minimize surprises and downtime. We also respond to support requests and track their progress. We can also serve as 2nd tier support for organizations that have in-house support staffs.

We have the ability to take remote control of most workstations on an as-needed basis, without any setup time or costs.

We minimize the number of support requests by solid engineering work coupled with a friendly & knowledgable staff.